I am trying to reach you about your cars Extended Warranty
Chevy Dude provides mechanical breakdown protection that picks up where your vehicle's factory warranty leaves off.
As an industry professional for 22+ years, I always recommend my customers have an extended warranty plan. You never know when a breakdown can strike, and you need coverage you can count on. With over 30,000 parts on a vehicle and for the ever-rising cost I have seen how extended coverage has saved my clients thousands of dollars.
DON'T RISK THE EXTREMELY HIGH COST
OF VEHICLE BREAKDOWNS
If your manufacturer's warranty is expired, or you plan to own your vehicle past the OEM's warranty period you'll be on the hook for unexpected repairs. Breakdowns can mean thousands in repair costs. 
Extended Warranties are the lowest prices NOW!
WITHOUT EXTENDED COVERAGE
YOU PAY

Air Conditioner $1,281

Transmission $4,723

Engine $8,528
Insurance Covers Accidents
With insurance, you're covered from accidents, but you're not protected if your vehicle has a major mechanical failure. An Endurance vehicle protection plan pairs with your auto insurance and saves you from out-of-pocket expenses when you breakdown.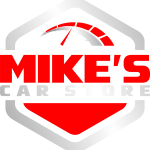 For the first time ever, Chevy Dude offers the BEST
Extended warranty breakdown protection On the market.
With Allstate Complete Protection, you'll never worry about paying for covered auto repairs or minor mishaps AGAIN
Extended Repair
protection that goes, The distance.
A Vehicle Service Contract can help save you thousands of dollars on auto repairs. It's easy, convenient, and covers repairs and parts past the manufacturer's warranty.
 
Benefits:
o Pays 100% of covered parts and labor after deductible

o

 Fully Transferable, adding to your car's resale value
o Provides protection against increasing repair costs
o Lock in today's parts and labor rates. No inflation           EVER!

o 30 Day 100% money Back Guarantee

 
 
Get the Complete Protection Option
For what ever daily driving may throw at you.
For as low as $291