If you're selling a car or thinking about trading it in for a new one, here is the #1 tip to double the value of your trade-in!
Nobody has ever accused me of giving them the least amount of money for their trade-in 21 years; there have been three things that have impacted my trading value: Age, Miles, & Condition!
In this article, I will show you how to get the most money out of your trade while also getting dealers bidding for your business.
Vehicle Maintenance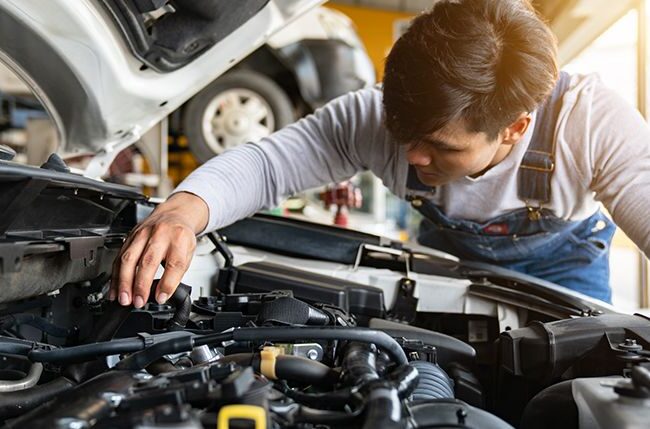 Maintenance is the biggest thing; think about this for a second if you are buying a used car, what's the very first thing you look at?
You look at the CarFax report, see if there's a maintenance history, and check to see whether this is a money pit or not!
Using a service department that reports to CarFax, it's so important because when it comes to a dealership looking at your CarFax or AutoCheck!
When they look at your trading value, they're looking at maintenance, which makes it much easier for resale because the person who's going to buy your trade-in is also looking at that on the internet before they contact the dealership.
Smoking Kills the Deal
I don't smoke, and most Americans don't either. However, smoking is the worst thing you can do in your car when it comes to trade-ins because it kills so many deals! You can get smoke out of cars, but it's a whole lot of work, and it costs a whole lot of money, and your trade-in is going to be dinged for smoking, especially if you kind of like that 420!
It won't do anything even if your windows are down since the smoke will destroy the trade-in value. So don't smoke inside; it'll be a good rule, and it'll also be healthier for you.
Sites that give you instant cash offers for your used car
You can find your trade value before you contact the dealership, and it's really awesome and straightforward here in the 21st century!
There are places like Kelley Blue Book Instant Cash Offer, and there's also TrueCar that gives you a cash offer!
Then you can start with these big national dealerships, Carvana, CarMax, Vroom, all of those places pretty much give you a value on your vehicle, but if you sell it to them, you don't get a tax credit in most cases! So you really want to sell it and trade it at a dealership so you can save the most money!
If you are around the Louisville, Kentucky area check out my newly opened used car lot (Mike's Car Store). You can also Value Your Trade on the website!
I recently just replied and stitched a TikTok, and someone was like, what's this up here or these here or these here? All of those marks are from our third-party vendors doing reconditioning Paintless Dent Repair commonly known as PDR, paint touch-ups, buffing, bodywork, interior fixes, and all of that stuff happens after you trade your car in. To make it ready for the new owner!
Do that stuff when it happens. It's relatively cheap to do, but dealerships will take advantage of these minor repairs and tell you it costs hundreds if not thousands of dollars to repair, where it's usually only costing the dealership $40 or $50.
It's really cheap to do. You can use your dealership as a resource to ask through the life cycle of owning that car on who to use to get the best deals!
Auto Detailer
This is so basic, but cleaning your automobile is critical right now if you want to establish a successful business in 2022. It will be a detailing company in 2022.
If you don't enjoy cleaning automobiles, paying someone to detail a complete clean every year might cost $250. Every month or every other month, spend $100 to have someone come to wash it clean it gets out all the nasty stuff in there will be far more worth it down the road to make for your trade, the number one thing you don't do before you trade your car in is fixed imperfections know upfront that paintless dent repairs, paint touch-ups, cut leather seats are all minimal to fix, but the dealership is going to charge you hundreds if not thousands like I said earlier!
The most common mistake I see is people attempting to replace their car tires before trading them in, and you won't receive any added value by doing so. You're just wasting your money if you spend a thousand dollars and get a thousand dollars back.
If you'd like to see the entire guide that goes along with this post, please view the video above.
If you like this content, make sure you check out my other blogs and subscribe to my YouTube channel!